Itinéraire:
Shanghai - Tongli - Suzhou - Shanghai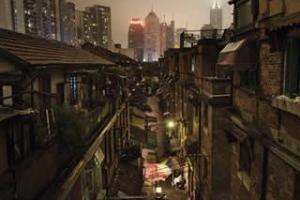 Arrival
Arrive in Shanghai, meet your local guide in the airport, and transfer to the hotel.
Bund - Ferry over Huangpu River - Shanghai Word Financial Center - Yuyuan Garden - Shikumen Museum - Flea Market
Bund: Located along the Huangpu River, the Bund shows off Shanghai's outstanding foreign buildings, most of which were erected before 1937. To the Europeans, the Bund was Shanghai's answer to Wall Street. In the 1930s, the string of buildings hosted the city's financial and commercial centers, and the world's greatest banks and trading empires established a base here.
Ferry over Huangpu River: Public boat over Huangpu River, you could see the beautiful view. About 20 minutes.
Shanghai Word Financial Center: Shanghai World Financial Center (SWFC) was completed in August 28, 2008, it is the tallest skyscraper in China surpassing its neighbor Jinmao Tower.
Yuyuan Garden: Located in the center of the Old City next to the Chenghuangmiao area in Shanghai. It is considered one of the most lavish and finest Chinese gardens in the region.
Shikumen Museum: Take a walk in Xintiandi area, old French concession. Visit to Shikumen Museum, also called Wulixiang museum. Over 70% of Shanghai residents were born and raised in Shikumen houses. However, Shikumen are now fast disappearing. The Shikumen "Wulixiang" Exhibition Hall in Xintiandi offers us a chance to cherish the memories of old Shanghai and recall past events.
Flea Market: Don't forget to visit the Flea Market in Dongtai Road. Dongtai Lu Antique Market, located in Dongtai Road in the Luwan District of Dongtai, a suburb of Shanghai , is a renowned outdoor market where one can find many "antiques" (most are said to be fake!), yet one is inclined to forgive the vendors at this very special old flea market for any fakery, because Dongtai Lu is the only remaining flea market in the Shanghai area that is still devoted to selling antiques, however genuine they may or may not be.
Night Show: Acrobatics in SHANGHAI CIRCUS WORLD.
Lunch included: Lunch in Lvbolang restaurant. A mass of foreign governmental leaders and famous people in other fields have enjoyed food in this restaurant. The cuisine served here is mainly featured of the local food and cooking style.

Tongli - Retreat & Reflection Garden - Master of Nets Garden - Silk Factory - Shantang Street
Tongli: In the morning, drive to Tongli. It is known for a system of canals, it has been given the nickname "Venice of the East". You could promenade in this old village and take a boat.
Retreat & Reflection Garden: Called Tuisiyuan in Chinese. It was recognized with other classical Suzhou gardens as a UNESCO World Heritage Site.
Master of Nets Garden: Drive continue to Suzhou. Visit the Master of Nets Garden (wangshi yuan in Chinese). It is the smallest of the Suzhou residential gardens, yet it is the most impressive because of its use of space which creates the illusion of an area that is much greater than its actual size.
Silk Factory: Visit one of the local silk factory. China is known for its silk and Suzhou is most famous place for silk producing. What is so amazing about the silk-making process is that the silkworm creates its cocoon out of a single silk thread that is continuous for approximately 3,600 feet.
Shantang Street: It is an ancient street with a 1100-year-long history. In the past there were boats sailing that sold rice, firewood, Chinese snacks and other subsidiary food for the households along. Now it has become a famous pedestrian street with many franchised stores, business mansions, bars and so on.
Lunch included: Lunch in Nanyuan Chashe. It means the tea house of south garden. Because this tea house/restaurant is situated in the south of Tongli village.
Shanghai Museum - Jade Bouddha Temple - Tushanwan Museum - Nanjing Est Road
Shanghai Museum: It is a museum of ancient Chinese art, situated on the People's Square.
Jade Bouddha Temple (Yufo Si in Chinese): These were a sitting Buddha (1.95 metres tall, 3 tonnes), and a smaller reclining Buddha representing Buddha's death. The temple now also contains a much larger reclining Buddha made of marble, donated from Singapore, and visitors may mistake this larger sculpture for the original, smaller piece.
Tushanwan Museum: This museum is used chiefly for displaying and showing both Chinese and foreign exquisite works of art, making artistic exchanges and carrying out academic researches. Modern, vogue and creative pursuit features the very museum by and large.
Nanjing Est Road: It is the main shopping street of Shanghai, and is one of the world's busiest shopping streets.
Lunch included: Dim sum is a Cantonese term for snack. However, dimsum more typically refers to a style of Chinese food prepared as small bite-sized or individual portions of food, traditionally served in small steamer baskets or on small plates.

Transfer to the airport or the railway station for the next destination.